During the summer of 2015, both Bayfield County's Middle Lock and Dam on the Eau Claire River between Upper and Middle Eau Claire Lakes, and Douglas County's Mooney Dam located where the Eau Claire River drains Lower Eau Claire Lake's Mooney Bay, underwent significant repairs. Both dams were originally constructed of logs to impound and propel felled logs downstream during the late 1800s. They fell into disuse after logging ceased. Both of the existing, more permanent, dams were built in 1938 by the federal Works Project Administration during the Great Depression.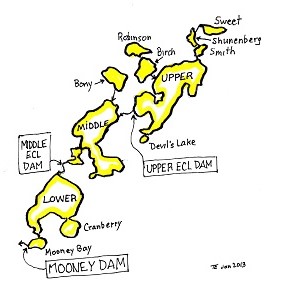 Repairs to Middle Lock and Dam
Middle Lock and Dam received repairs to crumbling concrete surfaces, improvements in riverbanks and restoration and improvements to the rare historic public lock. Repairs began around the first week of June and most were finished in time for safe portaging during the Town of Barnes Vatten Paddlar Canoe and Kayak Race on July 11. Repairs were by Pember Companies, Menomonie, at a cost of $131,500 with close supervision by the county's chosen engineering firm of Cooper Engineering of Rice Lake.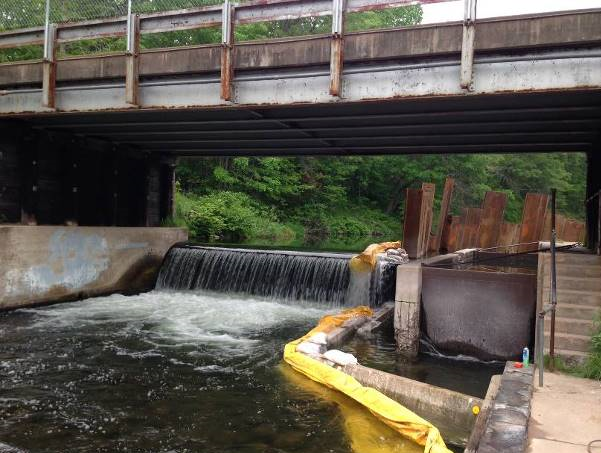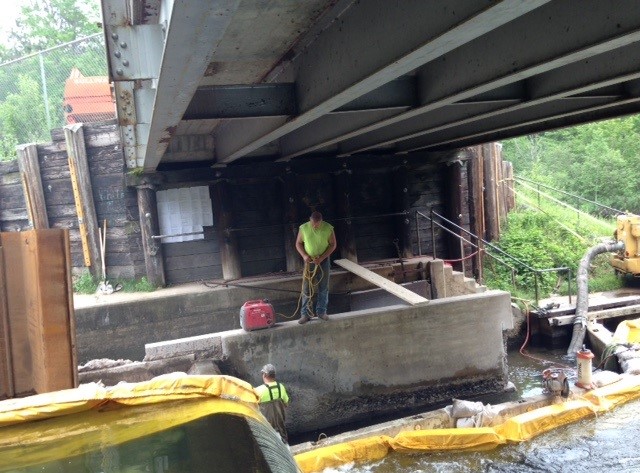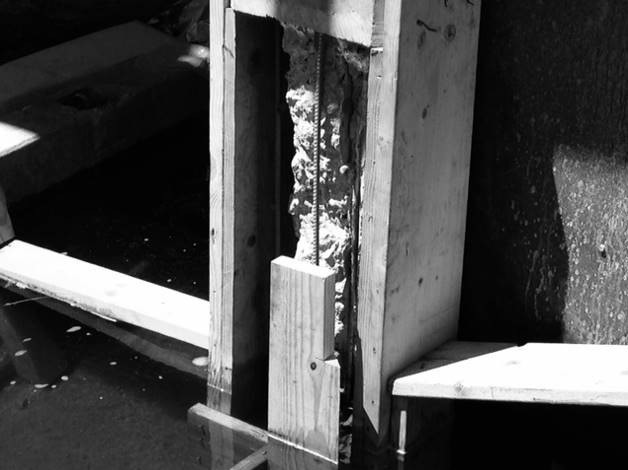 The rare and historic, Middle Lock and Dam now has a repaired and improved lock for small watercraft navigating upstream or downstream around the dam. It is available for public use and operated when needed. It is truly a historic lock, only six-feet wide and manually operated by boaters and for small watercraft use only. A new metal railing was constructed along the lock for added safety. Extensions to the metal bars for opening and closing the gates now place the metal bars at railing level for easier operation. They are secured and will no longer fall into the deep lock. New lock operating instructions are now publicly posted. It promises to become a special recreational destination now more than before.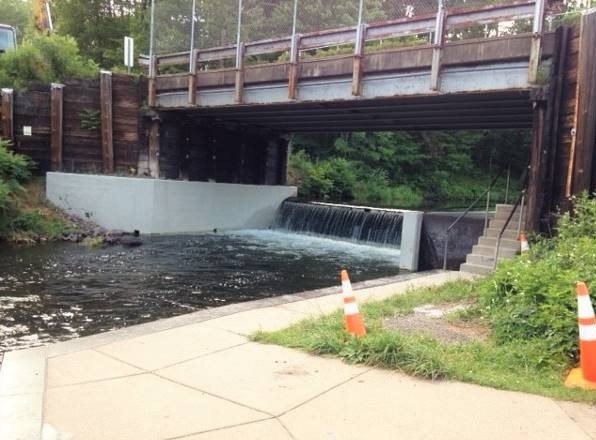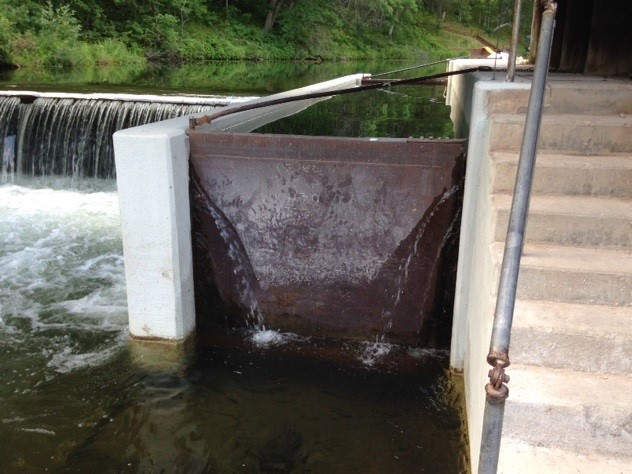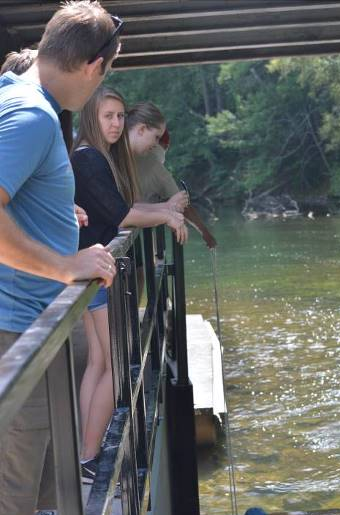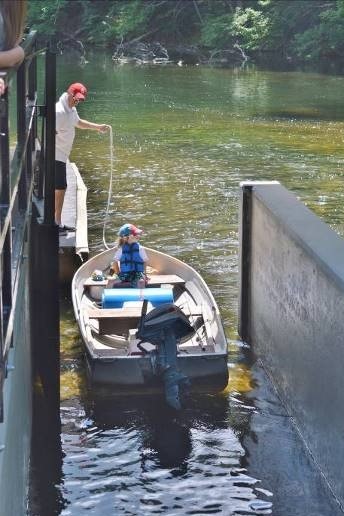 Repairs to Mooney Dam
The Mooney Dam located at the Douglas County Mooney Park was extensively repaired starting the last week in July and finishing September 8.  Repairs were by Yahnke Company at a cost of $241,958 with close daily supervision by a representative from the county's chosen engineering firm of SEH, St Paul, Minn.
Concrete surfaces were crumbling, but more importantly deep cores into the concrete of the north lateral abutment showed extensive degeneration and crumbling. Repairs included extensive replacement of both abutments along the spillway, surface repairs throughout the dam, new dam stop logs and removing trees and bushes from both earthen sides, new steps and a new safety fence on the walkway above the dam.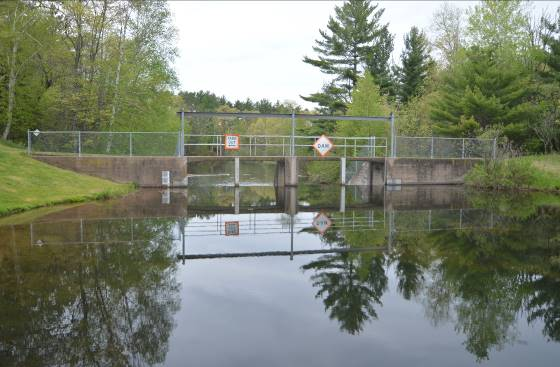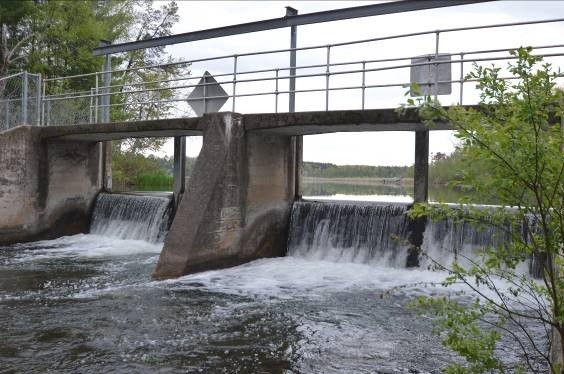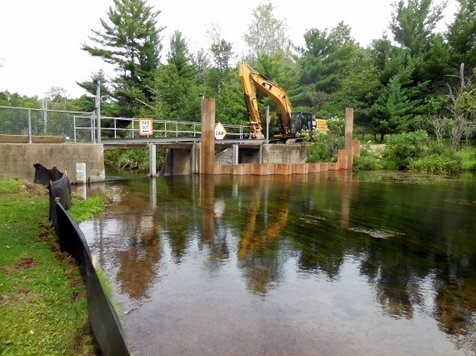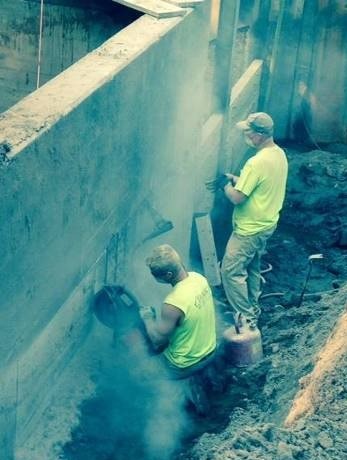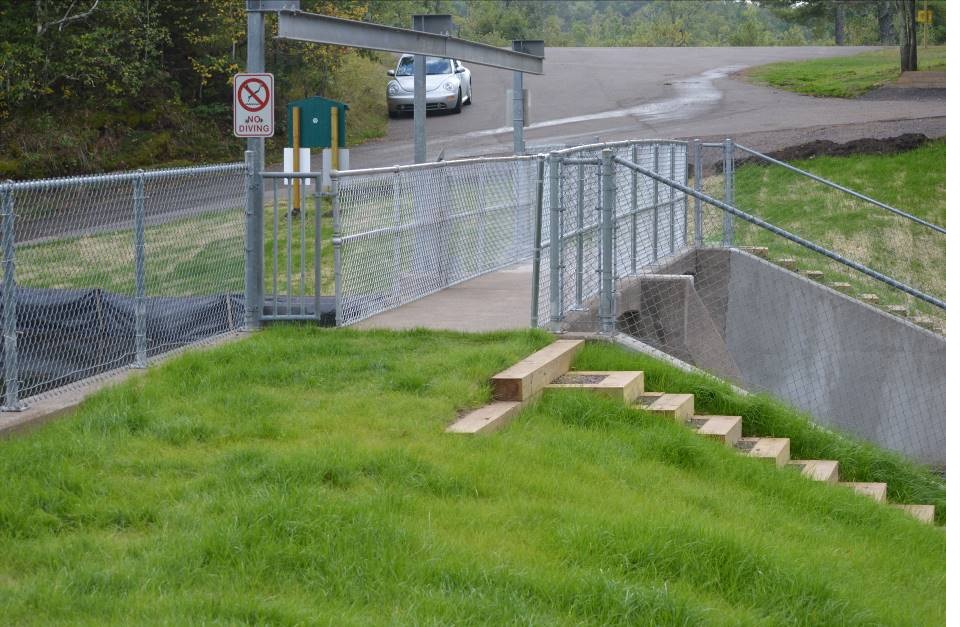 Work was delayed a week because of failure to sufficiently dewater the north coffer dam. This was due to the saturated sandy soil and the pressure of the water leaked up under the sheet piling. After installing a string of points into the sand to continuously remove water, the space became de-watered.
—Ted Eastlund